Book Your Free & Private Consultation
Please fill out the form and we will contact you shortly
*All fields required. We will not sell or share your information.
Laser hair removal and skin treatments are part science, part art. We've honed both. Our clients deserve safe, effective, professional services at a fair price in a comfortable setting. Our staff of medical doctors and aestheticians is committed to your satisfaction, safety, and beauty.
North Toronto Laser MedClinic Team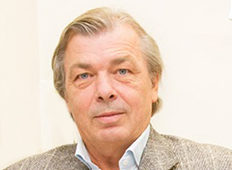 Dr. Waldemar J. Kozerawski – M.D.
Dr. Waldemar J. Kozerawski, MD, has provided thoughtful, skillful medical care to patients for more than three decades. His patients value his commitment to high-end, safe, effective, and technologically advanced dermatological solutions.
Dr. Kozerawski is committed to furthering the field of medical aesthetics and is consistently innovating. He is a member of the Canadian Association of Aesthetic Medicine and the College of Family Physicians of Canada.
Also he is renowned for his skillful use of Botox, Allergan's advanced Soft Lift, skin rejuvenation, Volume, Volbella, and Volift fillers. He knows how to give patients incredible results that still look natural.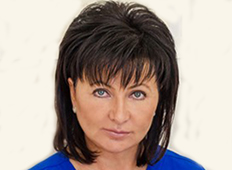 Eryna – Director Of Aesthetic Services
Eryna is a nurse and master medical aesthetician. She has more than 15 years of experience offering patients the highest quality of care. Also she has mastered injection techniques, and is proficient in microcannula injection. Eryna has completed advanced training in numerous methodologies, including Botox, Juvéderm, and Teosyal.
Her patients admire her skillful, compassionate approach, and see her as an innovator in her field.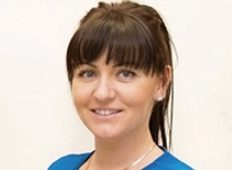 Natalia – Laser And Skincare Technician
Natalia offers quality laser hair removal and skincare that offers patients lasting, beautiful results. She has advanced training in the latest hair removal techniques, non-invasive fat reduction, and energy-based skin rejuvenation.
She prides herself on her skillful use of Fotona lasers. Quality lasers offer a quality result, with minimal recovery time.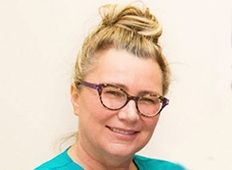 Yolanta- Patient Coordinator
We ensure every patient has a world-class experience by providing a dedicated patient coordinator. Yolanta makes the process easy and comfortable, ensuring confidentiality and offering each patient the attention they deserve. She is highly knowledgeable about medical aesthetics, offering each patient the information they need to weigh their options.
Dr. Waldemar J. Kozerawski Degrees And Certifications:


Doctor of Medicine, University of Toronto


Board Certified in Anti Aging Regenerative Medicine


Certification in Mesotherapy


Doctor of Medicine, University of Toronto


Certification in Injection Therapy


Certification in Sclerotherapy
Only the Best
Our patients demand the best. That's what we five them. The distinguished medical professionals at North Toronto Laser MedClinic are committed to providing you the safest, most comfortable, most effective treatments obtainable. No two patients are alike. We don't believe in one-size-fits-all. That's why we custom-tailor treatment to your needs and treatment goals. and custom-tailored to your specific needs and expectations.
Our success is based on the fact that we invest in the best quality laser technology money can buy. That is why we offer treatments with the Fotona range of laser systems. Fotona is an international brand offering the highest quality most effective laser treatments.
Don't fall for inferior lasers at inferior clinics. Unlike many other lasers, all Fotona products are CE and FDA-cleared. This makes them effective, comfortable, and safe. These lasers apply cold air to the skin to make the treatment comfortable. There is no need for gels or creams, no needles, and no-pretreatments required. We make the whole laser experience comfortable, fast and efficient for our clients.
All our clients get first class service at highly competitive prices.